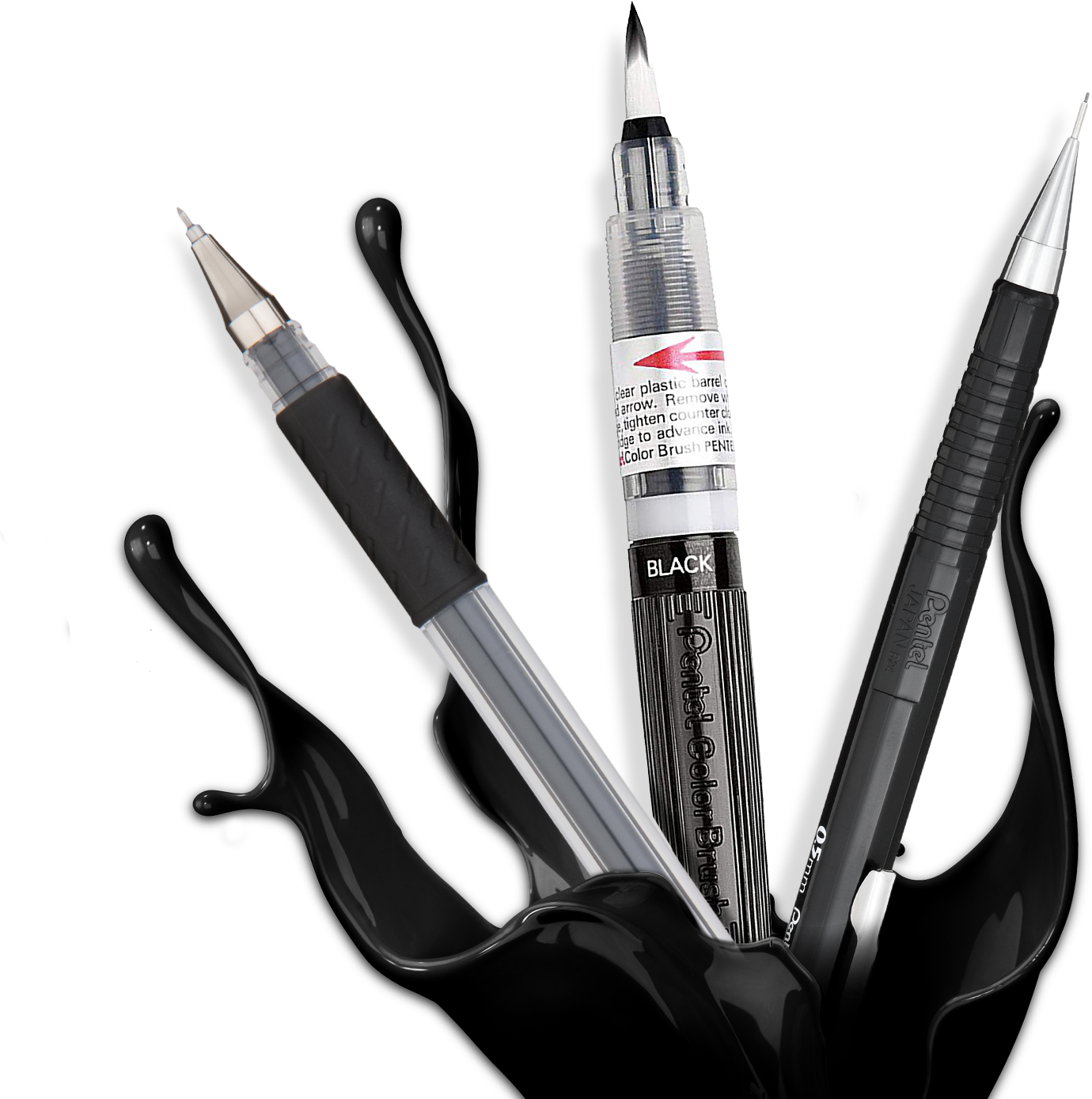 The Breakdown
In our latest #pentelchallenge we are encouraging you to branch out from wooden pencils and pick up mechanical pencils that will give you performance, reliability, and longevity, all while saving the planet. To enter, visually show us your conservation idea, how you Go Green or plan to Go Green, big or small anything to help refill the forest.
At Pentel, we stand for the planet we stand on. And when it comes to saving the environment, there's no time to waste. That's why our Recycology™ line of pens and mechanical pencils are made from at least 50% recycled material. Plus, our Super Hi-Polymer lead comes in 100% recycled plastic containers. Ready to Go Green with us?

Let's get started! Grab some of your favorite art tools and get to work on a visual that shows how you Go Green on the daily. Get creative and bring your dream of saving the planet to life through your art. Then share with the Pentel community by using #pentelchallenge or visiting pentel.com/challenge where you can be the motivation for others to get creative and Go Green.
Each participant who completes a submission will be entered for a chance to win Pentel products daily or one of four weekly sweepstakes to win a Pentel backpack stuffed with goodies*
We will also celebrate Pentel's ongoing partnership with the Arbor Day Foundation, which has planted over 40,000 trees to-date. As a bonus, if you use a Pentel Mechanical Pencil in your submission you may receive a free membership to the Arbor Day Foundation.
*(Limit one sweepstake entry per submission)
Join the Go Green challenge with Pentel by entering below (or click 'Get More Info' to be emailed the details).
Get Started
Get More Info